Pilots of a future sixth-generation fighter could have some help making tactical decisions.
At the 2022 Air & Space Forces Association conference, Collins Aerospace presented its concept of algorithmic software called Operational Reasoner, intended to help future pilots and commanders assess risk and likelihood of mission success.
"It will do the calculations in the background, through multiple algorithms, to tell you how well you should be doing when you go to execute a mission," says Britt Hurst, who works on advanced fighter avionics at Collins.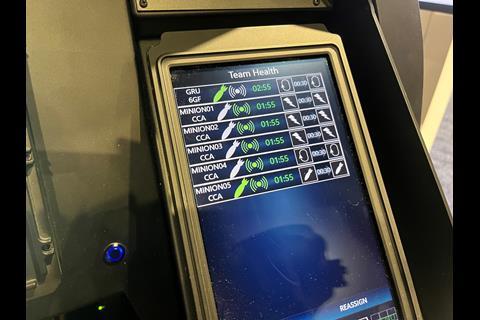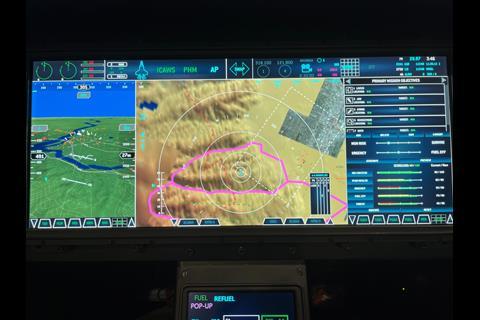 Operational Reasoner is part of Collins' Sixth Generation Fighter Technology Display, a cockpit simulator the company uses to demonstrate next-generation aircraft concepts.
The software allows operators to adjust – by moving the sliders – parameters such as aircraft survivability, mission criticality, and refueling support availability. The system then estimates the probability of success of the mission.
"You can be told from… headquarters that this is a high-risk mission, so survivability is less important to them," says Hurst. "It will adjust your overall expectations of success, because you have contributed."
Operational Reasoner can incorporate data from unmanned aircraft assigned to support missions. Factors such as the weapons and sensors carried by these support platforms are factored into the software's calculations.
It can also automatically adjust the tasks assigned to these aircraft to account for battle damage or on-board system failures.
Although few details are publicly available regarding the U.S. Air Force's secret Next-Generation Air Dominance (NGAD) sixth-generation aircraft program, service officials have said it is likely to be a " family of related systems, rather than a single fighter.
Speaking at the AFA conference outside Washington on Sept. 19, Air Force Secretary Frank Kendall said the service was past the conceptual phase of the NGAD.
"We're working on the actual design of the aircraft we intend to produce," Kendall said.